The Ultimate Guide to Resource Tagging and Management
In today's fast-paced digital landscape, efficient resource tagging and management have become essential for businesses of all sizes. Properly organizing and categorizing resources can streamline operations, enhance productivity, and contribute to a more organized workflow. In this comprehensive guide, we will delve into the intricacies of resource tagging and management, providing you with valuable insights to optimize your processes and elevate your business efficiency.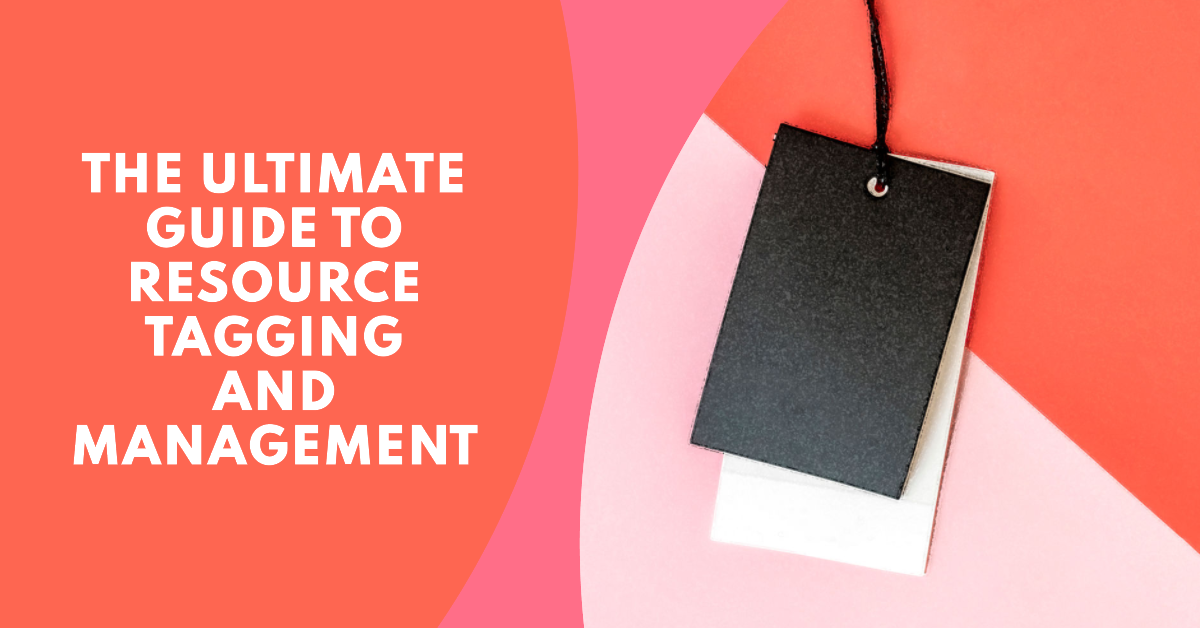 Introduction to Resource Tagging
What is Resource Tagging?
Resource tagging involves assigning metadata labels, often referred to as tags, to various digital and physical resources within an organization. These tags serve as markers that categorize and describe resources, making it easier to locate, retrieve, and manage them.
Why is Resource Tagging Important?
In today's vast and ever-growing digital repositories, the ability to quickly locate specific resources is paramount. Resource tagging enhances the discoverability of assets, enabling employees to swiftly find the information or materials they need. Additionally, resource tagging provides a structured framework for resource organization, which is particularly valuable as businesses accumulate a vast array of digital assets over time.
The Benefits of Effective Resource Tagging
Enhanced Search and Retrieval
Imagine sifting through an enormous digital archive without a coherent organizational structure – a daunting task, to say the least. However, efficient tagging allows users to search for resources using keywords, significantly reducing the time spent on manual searches. With well-defined tags, resources can be located swiftly, leading to improved productivity. This enhanced search and retrieval process is a key advantage of effective resource tagging.
Improved Resource Allocation
Resource allocation is a critical aspect of any business. Allocating resources optimally ensures that projects are well-supported and that there's no wastage. Proper tagging enables businesses to gain insights into resource utilization patterns. This information is invaluable for optimizing resource allocation and making informed decisions about where to invest or cut back. By identifying underutilized or overutilized resources, organizations can strategically reallocate them to areas where they will have the most impact.
Facilitated Reporting and Analysis
Reporting and analysis are vital components of informed decision-making. Tagged resources contribute to more accurate and detailed reporting. Businesses can analyze resource usage, identify trends, and make data-driven decisions based on comprehensive insights. Whether it's assessing the return on investment for a particular project, evaluating the success of a marketing campaign, or analyzing the performance of various departments, effective resource tagging ensures that the data required for these tasks is easily accessible and well-structured.
Types of Resource Tags
Descriptive Tags
Descriptive tags provide information about the characteristics of a resource. These could include attributes such as file type, size, and content description. For instance, a marketing team might use descriptive tags to label images as "high-resolution," "social media," or "print-ready," enabling them to quickly locate the right image for a specific purpose. Descriptive tags add contextual information that aids in resource selection and utilization.
Hierarchical Tags
Hierarchical tags establish relationships between resources. They allow for categorization based on parent-child associations, aiding in a more structured resource organization. Think of hierarchical tags as a digital version of a family tree, where resources can belong to broader categories and subcategories. This approach offers a multi-tiered organization that mirrors the complexity of the resources being managed. For instance, a hierarchical tag for a software project could include parent categories like "Frontend Development" and "Backend Development," with subcategories like "User Interface" and "Database Management."
Geographical Tags
Geographical tags indicate the location or region associated with a resource. This type of tagging is especially useful for businesses with distributed operations or those dealing with physical assets located in different places. For example, a retail chain with stores in various cities could use geographical tags to associate marketing materials with specific store locations. Geographical tagging helps streamline resource distribution and ensures that the right assets reach the right locations.
Temporal Tags
Temporal tags denote the time-related aspects of a resource, such as creation date, modification date, or expiration date. They assist in managing resources with time-sensitive relevance. Temporal tags are particularly valuable for industries where timing is critical, such as news organizations or event management companies. By tagging resources with dates, businesses can ensure that content is used or retired at the appropriate times, preventing the use of outdated materials and maintaining relevance.
Creating a Resource Tagging Strategy
Defining Tagging Goals and Objectives
Before diving into resource tagging, it's crucial to define clear goals and objectives for the tagging process. Are you tagging for better search capabilities, compliance, or resource optimization? Understanding your tagging objectives will shape the way you approach the entire process. For example, if your goal is to improve search efficiency, you might prioritize more descriptive tags that capture the essence of each resource.
Establishing a Tag Taxonomy
A tag taxonomy outlines the hierarchical structure of tags used for resource categorization. It ensures consistency and aids users in selecting appropriate tags, fostering a standardized approach to tagging. Imagine a library where books are categorized by genre, author, and topic. Similarly, a tag taxonomy provides a structured system for categorizing digital resources. For instance, if you're managing a creative agency's design assets, your tag taxonomy might include categories like "Graphics," "Photography," and "Illustrations," with subcategories for each type of asset.
Involving Cross-Functional Teams
Resource tagging shouldn't be an isolated endeavor. Collaborating with different departments and teams ensures that various perspectives are considered during the tagging strategy development. Involving individuals from marketing, IT, operations, and other relevant areas can lead to a more holistic and effective tagging approach. For instance, the marketing team might provide insights into the types of tags that would improve campaign management, while the IT team could offer technical expertise on implementing the chosen tagging tools.
Implementing Resource Tagging
Choosing the Right Tagging Tools
The success of your resource tagging strategy hinges on selecting the right tagging tools. Factors such as resource types, volume, and the complexity of your tagging taxonomy will influence your choice. There are various software solutions available that offer tagging functionality. Some tools provide basic keyword tagging, while others offer more advanced features like hierarchical tagging and integration with other software systems. Carefully evaluate your organization's needs to find a tool that aligns with your tagging goals.
Tagging New and Existing Resources
Resource tagging is an ongoing process that involves both new and existing resources. For new resources, ensure that tagging is part of the creation process. When a document is created, for instance, it should be tagged with relevant descriptors right from the start. For existing resources, consider a phased approach to tagging during routine maintenance. As resources are reviewed and updated, take the opportunity to tag them accurately and consistently. Gradually, your resource database will become more organized and searchable.
Ensuring Consistency and Standardization
Consistency is key in resource tagging. Inconsistent or haphazard tagging can lead to confusion and hinder the benefits of efficient resource management. Establish clear guidelines for tagging conventions, including naming conventions for tags and guidelines for choosing appropriate categories. Regularly review and update tagging guidelines to ensure that they remain aligned with your organization's evolving needs.
Best Practices for Resource Management
Regular Auditing and Maintenance
Resource tagging isn't a one-time task – it requires ongoing attention. Perform routine audits to identify outdated or irrelevant tags. Over time, the context of certain tags might change, and some tags may become obsolete. Regular audits ensure that your tagging system remains up to date and reflective of your current resource landscape.
Monitoring Resource Usage and Performance
Effective resource tagging can provide valuable insights into resource usage and performance. By tracking how tags are being used, you can identify patterns that indicate which resources are most frequently accessed or which types of assets tend to be underutilized. This data-driven approach allows you to make informed decisions about resource allocation and retirement.
Adapting Tags to Changing Needs
As your business evolves, so do your resource requirements. Be prepared to adapt your tagging strategy to accommodate changing needs. New projects, products, or services might introduce new types of resources that require different tags. Similarly, changes in industry trends or customer preferences might lead to shifts in how resources are categorized. A flexible tagging strategy ensures that your resource management remains effective and aligned with your business's direction.
Overcoming Challenges in Resource Tagging
Dealing with Tag Proliferation
While the aim of tagging is to enhance organization, an excessive number of tags can have the opposite effect. Over time, if tags are created without a clear structure or purpose, they can clutter your tagging system and lead to confusion. To mitigate tag proliferation, periodically review your tags and prune those that are no longer relevant or rarely used. Maintaining a lean and focused set of tags ensures that your tagging system remains efficient.
Handling Ambiguity in Tag Selection
Resource tagging isn't always straightforward. Some resources might fit into multiple categories, leading to ambiguity in tag selection. To address this challenge, establish clear guidelines for such instances. Define criteria for selecting the most appropriate tag, and encourage employees to follow these guidelines. Offering examples and scenarios can help illustrate the decision-making process, reducing inconsistencies in tagging.
Addressing Resistance to Tag Adoption
Change can be met with resistance, and introducing a new tagging strategy is no exception. Some employees might be hesitant to embrace tagging, either due to unfamiliarity or perceived additional work. To address resistance, offer training sessions that demonstrate the benefits of tagging. Show how tagging can save time, improve resource access, and lead to more informed decision-making. Providing real-life examples of how tagging has improved efficiency in other organizations can also be persuasive.
Future Trends in Resource Tagging
AI and Automation in Tagging
Artificial Intelligence (AI) is poised to revolutionize resource tagging. AI algorithms can analyze content and automatically suggest relevant tags, making the tagging process more intuitive and efficient. This not only saves time but also enhances the accuracy of tagging. As AI technology advances, tagging systems will become more intelligent, contributing to even more effective resource management.
Integration with Cloud and IoT Technologies
The rise of cloud computing and the Internet of Things (IoT) has expanded the scope of resource tagging. With data generated by cloud-based applications and IoT devices, resource tagging will extend beyond traditional digital assets to include data streams from various sources. This integration will require tagging systems to adapt to new types of resources, enabling businesses to manage a broader spectrum of data effectively.
Evolving Strategies for Dynamic Environments
Business landscapes are evolving at an unprecedented pace. Dynamic environments require resource tagging strategies that can swiftly adapt to change. As technology advances, businesses will need strategies that accommodate rapid changes in both technology and business practices. This might involve incorporating real-time analytics, leveraging machine learning for smarter tagging, and continuously refining tag taxonomies to align with shifting priorities.
Conclusion
Efficient resource tagging and management are not merely administrative tasks; they are crucial components of a streamlined and organized business operation. By implementing a robust tagging strategy and adhering to best practices, organizations can harness the full potential of their resources. From enhancing search and retrieval processes to making data-driven decisions and improving resource allocation, effective tagging contributes to enhanced productivity, informed decision-making, and a competitive edge in today's fast-paced business world.
FAQs
What is the primary purpose of resource tagging? Resource tagging primarily serves to categorize, organize, and enhance the discoverability of digital and physical resources within an organization.
How can businesses overcome resistance to adopting resource tagging? Businesses can overcome resistance through training, highlighting the benefits of tagging, and involving employees in the tagging strategy development.
Are there any risks associated with excessive tagging? Yes, excessive tagging can lead to confusion and decreased search efficiency. Regularly reviewing and managing tags can mitigate this risk.
What role does AI play in resource tagging? AI can automate the tagging process, suggest relevant tags, and improve the accuracy and efficiency of resource tagging.
How does resource tagging adapt to changing business needs? Resource tagging strategies should be regularly reviewed and updated to align with evolving business goals, ensuring continued relevance and effectiveness.